TOP TEN TIPS FOR BEING THE BEST PARENT YOU CAN BE

There are no perfect parents – mistakes are chances to learn.
Take care of yourself so you have energy to care for your children.
Don't live through your kids – meet your needs through your own efforts.
Support and give your children the skills to solve their own problems – avoid being a "helicopter" parent.
You have many years to raise your children – focus on one or two concerns at a time.
Pick and choose from your upbringing how you want to parent.
Create family traditions to pass on memories and values.
"Get on the same page" for larger parenting decisions with those who share in your children's care.
Seek support when you need it.
Maintain a sense of humor.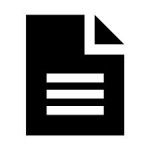 READ EDUCATIONAL ARTICLES –
practical, well-researched information for parents:
Partners in Parenting: Working Together as a Team
What Traits Do You Value? (pdf)
Couple Communication Questions (pdf)
Being a Role Model – The Promise and The Peril
Parents, Your Needs  Matter: It's Okay to Take a Turn
Survival Tips for Special Needs Parents…You're Not Alone, I Promise!
Effective Versus Ineffective Parenting: Know the Difference?
Divorce
7 Inescapable Post-Divorce Truths
READ NEWS & VIEWS NEWSLETTER ARTICLES –
words of wisdom by parents for parents:
Cut Yourself Some Slack
It's about Time: Making It ALL Work
Parenting: Reality vs. Reality Show
The Myth of the Perfect Parent
Reflections on a Parental Leave of Absence
Parenting Tips for Better Health
Parenting Paradox: Exasperating and Exhilarating
Find your "Inner Child"
Families: You Can't Live with Them; You Can't Live without Them
It's Never too Late to have a Happy Childhood
Fighting on the Same Side: Team Parenting
Little Tips to See the Big Picture
Encouraging a Positive Attitude by Creating a Positive Environment
Why is it So Hard to Parent Today? The Big Picture of Parental Responsibility
The Years Fly By
Balancing Acts: Letting Go without Losing Your Mind
Letting Go – Holding On: A Delicate Balance
LISTEN TO NARRATED PRESENTATIONS –
sit back, relax, and turn up your speakers:
Working Together as a Parenting Team

| | |
| --- | --- |
| Part I – Obstacles to Team Parenting | Part II – Skills for Working Together |
Your Needs Matter