TOP TEN TIPS WHEN DISCIPLINING YOUR CHILDREN

Be the leader and teacher in your home.
Discipline means "to teach."
Discipline does not mean "to punish."
Remain calm even if you have to fake it.
Set clear rules and follow through with consequences.
Consider your children's age and abilities when making demands.
Be flexible but don't "cave" to avoid conflict.
Be on the same page with others who discipline your kids.
Brainstorm with your kids to solve problems.
Build a loving relationship with your kids so they will listen to you.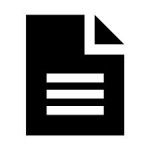 READ EDUCATIONAL ARTICLES –
practical, well-researched information for parents:
The Dual Role of Parents: Providing Nurture and Structure
The Right Attitude for Discipline that Works
The Most Effective Parenting Style of Discipline that Works
Using Rules for Discipline that Works
Consequences that Work: An Effective Discipline Tool
A Case against Corporal Punishment and Effective Alternatives
READ NEWS & VIEWS NEWSLETTER ARTICLES –
words of wisdom by parents for parents:
How Many Times Do I Have to Tell You?
Ponder awhile your Parenting Style
Please Don't Spank your Children and What to Do Instead
Vote for a Democratic Family: Creating a Voice and a Vote in your Home
Negotiating the End of Battles: Using Problem Solving Skills
Ten Favorite Parenting Techniques
LISTEN TO NARRATED PRESENTATIONS –
sit back, relax, and turn up your speakers:
The Tools for Effective Discipline:
| | |
| --- | --- |
| Part I – Why Discipline is Difficult | Part II – The Dual Role |
| Part III – The Three C's | Part IV – Staying Calm |
| Part V – Getting and Being Clear | Part VI – Disciplining with Confidence |
Other Discipline Topics:
| | |
| --- | --- |
| The Purpose of Discipline | The Best Discipline Style |
| Part I – How to Use Rules | Part II – How to Set Rules |
| Part III – 6 Steps for Setting Rules | Consequences: A Discipline Tool |