TOP TEN TIPS FOR HANDLING TEASING AND BULLYING

Set family rules about respect.
Teach how to state needs, without being pushy.
Give your children a sense of power through activities (sports, clubs).
Talk about how to be a good friend.
Point out how other people are feeling.
Let them know you believe in them.
Help your children if they are being bullied and cannot fix it.
Treat the bully with compassion.
Discuss ways to stand up for others who are being bullied.
Speak out against bullying in your life and your children's.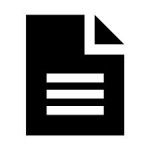 READ EDUCATIONAL ARTICLES –
practical, well-researched information for parents:
What you Need to Know about Bullying
Teasing During the Preschool Years: Being A Good Friend is Protection
READ NEWS & VIEWS NEWSLETTER ARTICLES –
words of wisdom by parents for parents:
An Untapped Secret Force to Stop Bullying
Cyber-bullying: What Parents Can Do About It