TOP TEN TIPS FOR BUILDING SELF-ESTEEM

Let them know you love them.
Teach skills so they feel able to do things.
Support trying new things.
Praise effort, not just success.
Praise what kids can control (hard-work), not genetics (intelligence).
Listen to and accept their feelings.
View mistakes as a time to learn.
Make sure children follow through with things they need to do.
Use household chores to teach responsibility.
Find and build upon their strengths.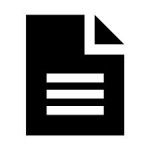 READ EDUCATIONAL ARTICLES –
practical, well-researched information for parents:
What Parents Need to Know About Self-Esteem
READ NEWS & VIEWS NEWSLETTER ARTICLES –
words of wisdom by parents for parents:
Self-Esteem: What is It "Based" Upon?
Freeing your Children from Disabling Labels
To Praise or Not to Praise – That Really Isn't the Questions
Putting Praise in Its Proper Place
Resilience: The Grit to Keep on Trying
Learning from Mistakes: The Upside
LISTEN TO NARRATED PRESENTATIONS –
sit back, relax, and turn up your speakers:
| | |
| --- | --- |
| Part I – What Self-Esteem Is | Part II – Tips for Promoting Self-Esteem |