TOP TEN COMMUNICATION TIPS

Listen to your children.
Accept feelings; limit unacceptable behavior.
Look for other feelings – what first seems to be the problem, may not be.
Tell your children how you feel without shaming them.
Do not call your children "names."
Give yourself a "time out" when angry to avoid saying something you may regret.
Praise your children for doing good things.
Use words that your children can understand.
Set aside time to let your kids tell you what they are thinking.
Tell children what they should do, not just what they did wrong.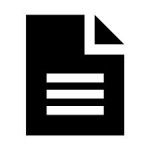 READ EDUCATIONAL ARTICLES –
practical, well-researched information for parents:
Communication Basics
Overview of Communication Skills
I-Messages – What to Say When You are Upset
The Basics in Real Life
Encouraging Responsibility through Language
Why Nagging Never Works and What Really Creates Responsible Behavior
Staying Cool in the Heat of the Moment
Talking to Children about…
READ NEWS & VIEWS NEWSLETTER ARTICLES –
words of wisdom by parents for parents:
Help for a "Haunted"House – Dealing with Children's Fears and Worries
WWHIIIIIIIIIINING!!! What is a Parent to Do?
Family Meetings: The Power of Working Together
LISTEN TO NARRATED PRESENTATIONS –
sit back, relax, and turn up your speakers:
Active Listening – Listening Beyond the Words
| | |
| --- | --- |
| Part I – Listening beyond the Words | Part II – 5 Ways to and not to Listen |
| Part III – The How-to's | |
Working Together to Solve Problems
| | |
| --- | --- |
| Part I – The Planning Stage | Part II – Using Problem Exploration |