TOP TEN TIPS FOR PARENTING TODDLERS

Don't trust toddlers to keep themselves safe. Child-proof your home.
Leave time to switch from one activity to another.
Give choices that are ok with you.
Don't force your toddlers to share.
Allow your toddlers to use "lovies" to soothe themselves.
Ignore any behavior you can safely ignore.
Allow toddlers to do things they are capable of doing – as long as they are safe.
Have routines at bed, bath, and meal times; toddlers love routines.
Tell your toddlers two things they CAN DO every time you tell them one thing they CAN'T DO.
Avoid things that lead to tantrums (over-tired, hungry, too much stuff going on).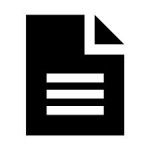 READ EDUCATIONAL ARTICLES –
practical, well-researched information for parents:
Starting Discipline
Limit Setting vs. Discipline: What's the Difference?
How to Handle Toddler Temper Tantrums
Staying Healthy
Hooray,We are Parents. Now What Do We Do?
Look Both Ways Before Crossing the Crib: Prevention of Head Flattening and Torticollis
Choosing a Physician for Your Child
A Prescription from a Pediatrician – How to Get the Most out of your Visit to the Pediatrician
A Parent's Guide for Your Children's Teeth
They're Growing Up
How to Pick a Preschool Program
Top 3 Benefits of Learning through Play
Growing through Play: The Importance of Play in your Child's Development
READ NEWS & VIEWS NEWSLETTER ARTICLES –
words of wisdom by parents for parents:
Mommy Brain: From Good Executive Functioning to Goo
LISTEN TO NARRATED PRESENTATIONS –
sit back, relax, and turn up your speakers:
Limit Setting for Toddlers:
| | |
| --- | --- |
| Part I: The Parent's Part | Part II: Toddler Behavior |
| Part III: Setting Limits | |
Tackling Temper Tantrums:
| | |
| --- | --- |
| Part I: What Causes Temper Tantrums? | Part II: How to Avoid Temper Tantrums |
Consequences for Preschoolers
| | |
| --- | --- |
| How to Use Consequences with Preschoolers | |
Ready, Set, Go! Toilet Learning for Toddlers
| | |
| --- | --- |
| Toilet Learning Basics | Q & A about Toilet Learning |