TOP TEN TIPS TO MANAGE ANGER

Accept anger as a normal emotion.
Don't respond to your children's anger with outbursts of your own.
Let your kids know when and why you are angry. This can improve your relationship.
Think about anger triggers – feelings not heard or needs not met.
Know signs of growing anger – sweaty palms, heart beating fast, clenching teeth, stomachache.
Listen to your children's angry feelings.
Teach children to "use their words" rather than act out their feelings.
Show children ways to calm down – doing jumping jacks, counting to ten, blowing bubbles, taking deep breaths.
Show your anger in ways that do not blame or shame.
Be patient – managing anger is the work of a lifetime.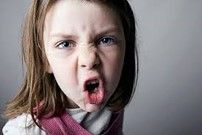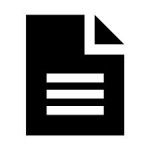 READ EDUCATIONAL ARTICLES –
practical, well-researched information for parents:
Taming the Anger Monster in Children
Parents' Anger: Turning Down the Heat in Your Home
Understanding the Impact of Violence on Children: The ACE Study
Say "No" to Violence in Families
READ NEWS & VIEWS NEWSLETTER ARTICLES –
words of wisdom by parents for parents:
Help! There's an Anger Monster in my House!
Trauma In the Lives of Children: Recognizing and Responding to It
LISTEN TO NARRATED PRESENTATIONS –
sit back, relax, and turn up your speakers:
Taming the Anger Monster in Children:
| | |
| --- | --- |
| Part I – Understanding Anger | Part II – Your Part |
| Part III – Communication Skills | Part IV – Being a Emotion Coach |