TOP TEN TIPS TO AVOID OVER-INDULGENCE

Realize that over-indulging harms children's ability to function in life.
Point out when they have had enough of something.
Teach the difference between what they need and what they want.
At times have children wait for things they want. Coping with frustration will help them.
Set and hold firm limits and rules.
Follow through with consequences.
Don't do things for your children that they can do for themselves.
Think about the value you put on material things and how you view responsibilities.
Show gratitude for all you have.
Encourage your children to think of others and make the world a better place.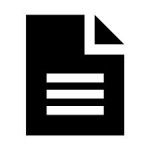 READ EDUCATIONAL ARTICLES –
practical, well-researched information for parents:
Instilling an Attutude of Gratitude in Your Children
Using Your Values to Raise Caring, Responsible, Resilient Children
Values Based Parenting: Guideposts for Choices
READ NEWS & VIEWS NEWSLETTER ARTICLES –
words of wisdom by parents for parents:
Parents: Don't Sweat the Small Stuff
A Life is Worth a Lotta Pairs of Socks
Shifting Your Children from Greed to Gratitude
Do You Want It or Do You Need It? And the Art of Saying No
LISTEN TO NARRATED PRESENTATIONS-
sit back, relax, and turn up your speakers:
From "Gimmee" to Grateful:
Part I – Ways to Over-Indulge




Part II – Developmental Factors

Part III – How to Increase Gratitude