TOP TEN TIPS FOR HANDLING SIBLING RIVALRY

If you have more than one child, expect sibling rivalry.
Focus on the good things about having siblings.
Teach your children that fair does not mean equal.
Do not favor one child.
Spend one-on-one time with each child.
View each child as an individual. Do not compare.
Teach skills to settle conflicts peacefully.
Treat others how you want your children to treat each other.
Only get involved in sibling problems when someone may get hurt.
Have a home that values respect and understanding.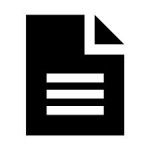 READ EDUCATIONAL ARTICLES –
practical, well-researched information for parents:
READ NEWS & VIEWS NEWSLETTER ARTICLES –
words of wisdom by parents for parents:
Will You Two Cut It Out?!!! The In's and Out's of the Sibling Relationship
How Parents can Respond to "That's Not Fair!"
To Tell or Not to Tell: That is the Question
LISTEN TO NARRATED PRESENTATIONS –
sit back, relax, and turn up your speakers:
Coping With Sibling Rivalry
| | |
| --- | --- |
| Part I – Causes and Benefits | Part II – Factors to Consider |
| Part III – Tips for Managing | |